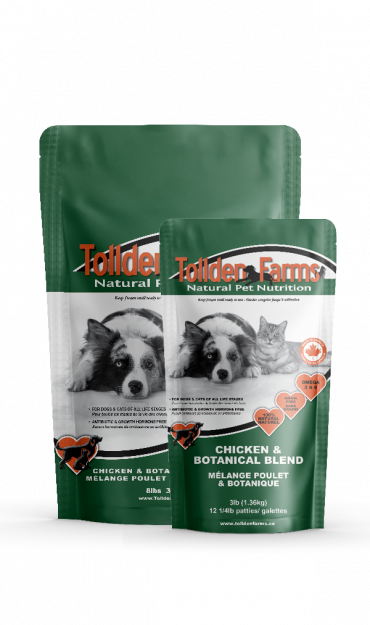 Meat & Botanical Blends
Our Botanical Blends have been carefully selected to help support the immune system of your pet.
Our Botanical Blends are uniquely formulated for all life stages of cats. Cats are obligate carnivores, which makes our Botanical Blend meals the perfect dinner for cats.
Botanical Blends offer an excellent option for dogs that exhibit symptoms related to allergies.
For dogs and cats of all life stages and all breeds
Only farm fresh, human grade materials
Antibiotic and growth hormone free
Grain free
Excellent source of Omega 3 and 6s
To calculate more specifically the amount of food to serve your adult pet use our Feeding Calculator.
Protein Varieties