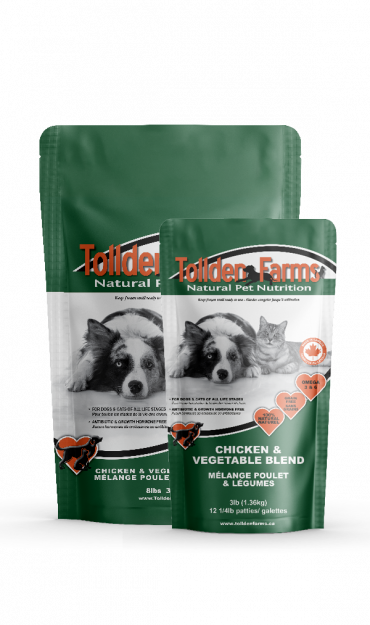 Meat & Vegetable Blends
We pack our Meat and Vegetable Blends full of nutritional ingredients, from farm-fresh meat and vegetables, omega 3 fish oil, and kelp. All of our meats are ALWAYS antibiotic and growth hormone free.
For dogs and cats of all life stages and all breeds
Only farm fresh, human grade materials
Antibiotic and growth hormone free
Grain free
Excellent source of Omega 3 and 6s
To calculate more specifically the amount of food to serve your adult pet use our Feeding Calculator.
Protein Varieties